you will see the SSL_ERROR_NO_CYPHER_OVERLAP in Firefox if you can't get the necessary security data from a website. While this is usually because a website does not have a current Secure Sockets Layer (SSL) certificate, you may also find that this is due to a communication failure between the browser and the server.
If your browser's TLS and SSL settings don't line up with what the server expects, you'll see the SSL_ERROR_NO_CYPHER_OVERLAP. As such, there are two ways to fix this:
Note that we won't cover some super basic fixes here. For example, you will not find information on how to update your browser or disable firewall and antivirus software. This should be second nature, and we recommend that you follow the steps below with a current version of your browser, without any other software capable of affecting your session.
1. Reset your TLS and SSL settings
Most secure websites require accurate, current, and active TLS and SSL3 connections for the network to function. If the browser crashes here, you will see the SSL_ERROR_NO_CYPHER_OVERLAP in Firefox.
To resolve this, you will need to access your Firefox browser settings. You will do this using about:config inside the address bar:
In most situations, this will show a warning: "Proceed with caution" will be the most common, but it may display other variations. Regardless, this is Firefox's way of telling you that anything you do here could cause problems. However, you can click Accept the risk and continuewhich will take you to a preferences screen:

On this screen, use the search bar to filter entries for "tls":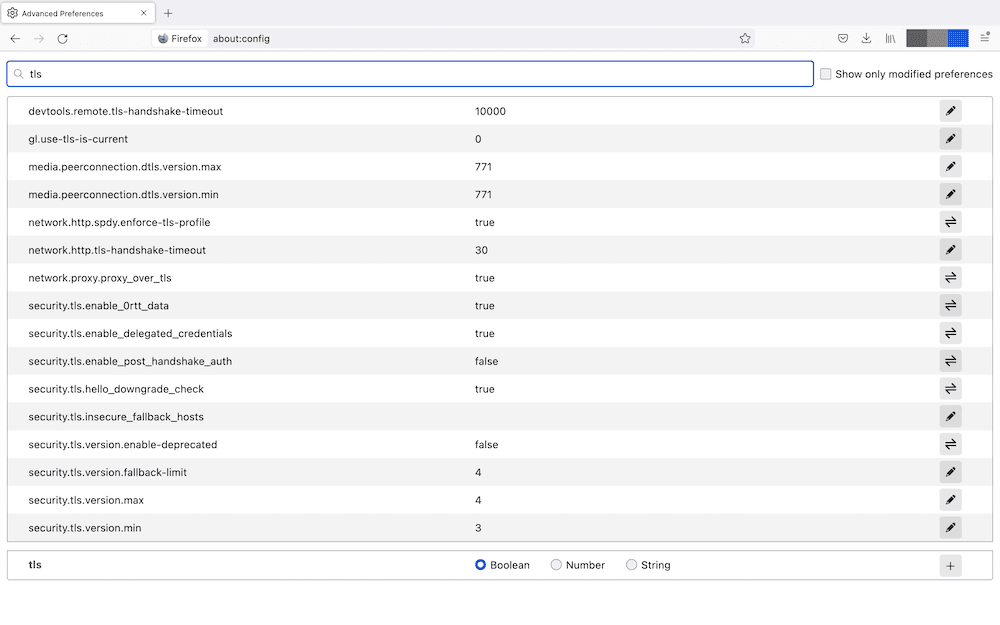 Also, do the same for "ssl3":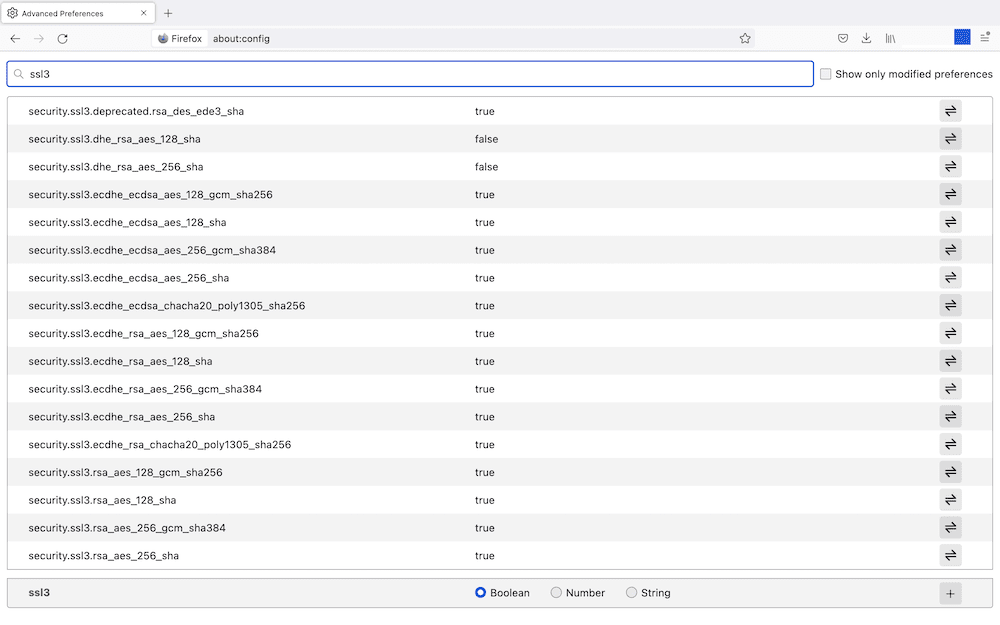 For both searches, you must reset all values ​​to bold. This 'bold' denotes a recent change that you need to be aware of.
While you're here, you should also make sure that two entries are only displayed as "false":
security.ssl3.dhe_rsa_aes_128_sha
security.ssl3.dhe_rsa_aes_256_sha
They shouldn't need your input, but know that these are essential security settings. If they don't have a false value, you'll need to make sure they do to correct the SSL_ERROR_NO_CYPHER_OVERLAP in Firefox.
2. Bypass your browser's configuration and security
In most cases, you will be dealing with an unsafe website or a change in browser settings. However, you may want to bypass some of your security settings to ensure there are no issues.
Note that we do not recommend this step as a permanent fix. Your browser's security settings help protect you and your data from malicious intent. As such, you'll want to roll things back after doing a test run and looking for a permanent solution to the problem. SSL_ERROR_NO_CYPHER_OVERLAP in Firefox.
Regardless, you'll need to go back to the about:config screen in Firefox. This time, look for the security.tls.version.min Prohibited:

Here, enter a value of zero (0) using the pencil icon and click on marking icon to save your changes. That should solve the SSL_ERROR_NO_CYPHER_OVERLAP in Firefox, but you can also enter your browser's general settings panel: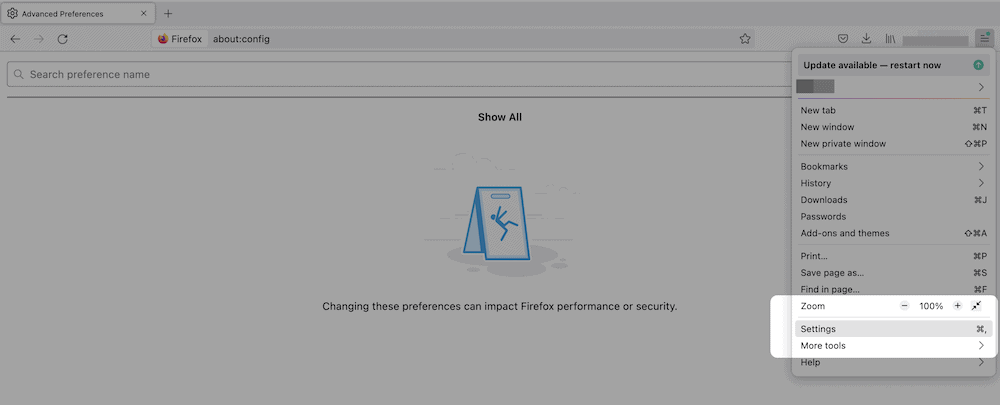 Under privacy and security panel, go to Safety section and search Block dangerous and misleading content option: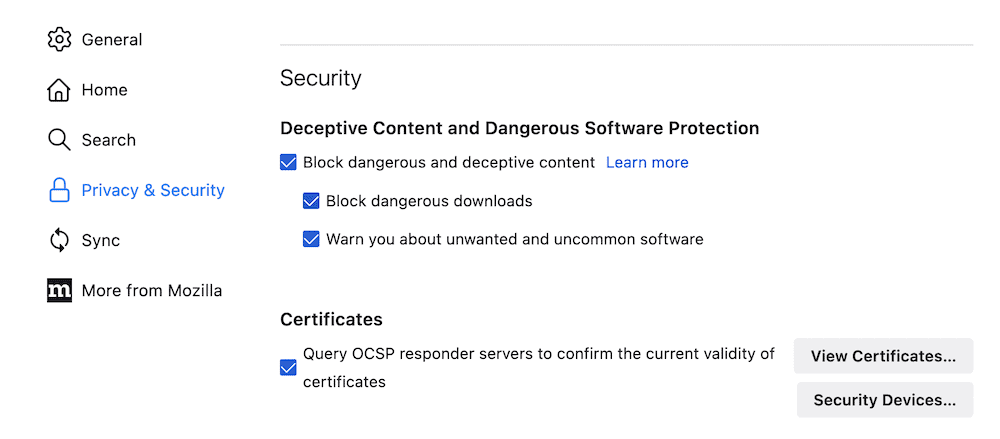 If you uncheck this, you will bypass your browser's encryption protocols, which will allow you to see if you can fix the problem. SSL_ERROR_NO_CYPHER_OVERLAP in Firefox.
In short
The SSL_ERROR_NO_CYPHER_OVERLAP in Firefox – sometimes the ERR_SSL_VERSION_OR_CIPHER_MISMATCH error in Google Chrome – it can mess you up. However, the fix is ​​usually simple. In many cases, the problem is related to an old SSL certificate on a website. Even so, it's a good idea to check your browser's TLS and SSL settings to see if this will resolve the issue.
While we talk about bypassing your browser's security settings, it's not a recommended step. It's fine for a temporary resolution, but you'll want to find a more permanent solution in the long run.
Do you have any questions about the SSL_ERROR_NO_CYPHER_OVERLAP in Firefox? Ask in the comments section below!